Frequently Asked Questions
Are you still selling livestock and eggs, and plant starts?

Our previous website was a home for our original focus, an organic farm, which you may have guessed based on our name Wild Oak Organics. We still breed solid (not copper) line Splash and Blue Marans, Olive Eggers, Nigerian Dwarf goats and Mini Nubians, and sell sell chicks, poultry at all stages, and plants starts, but because most of those sales are local we have moved those to our Facebook page. We welcome emails through our website inquiring about those products but news. pictures and info will mostly be on Facebook now.
Where do you source your flowers?

Our vintage dried flowers were left behind by my father, William Rolfe, of W. Rolfe Ltd. We purchased the property (where he ran his business and resided) from him before his passing in 2015. He had picked and preserved thousands of flowers but ran out of time to imbed them all on in his famed paperweights. He had hoped we would take over the business but we instead were bequeathed with his collection. I have started to grow flowers and collect local flora to continue on his legacy.
How long will my dried flower last?

With proper care (see below) we hope our flowers will last indefinitely, but we dont know an exact length of time. Almost all of the flowers we placed in cloches in 2020 are still in perfect condition, some of the daintiest-stemmed ones with heavy blooms have drooped, however. The flowers were stored in trays in sealed bags and lasted upwards of fifty years in near-perfect condition and while they are not sealed and air-tight under glass, they are more protected. Resined jewelry has an even better chance of lasting for a long time as the resin seals the flower in its current state. If you would like assistance in choosing a flower that has a better chance of lasting as long as possible please dont hesitate to ask!
How do I care for my flower?

Please keep all flowers out of direct and even indirect sunlight as it can cause fading. The flowers under glass especially should be kept out of high-moisture environments such as in a bathroom or near a dishwasher. They are not sealed so please support the cork when lifting because on rare occation the glass will come loose from the cork. Resined jewerly should not be submerged in water but it is water-resistent.
What years and types of flora do you have available?

While my father started his business in the late 1950's/early 1960's, I have discovered flower trays from only 1968-on. We moved cross-country from Long Island, NY to San Diego in the early 1980's and there was a period in 2020 when we sold entire trays of flowers! So unfortunately there are some missing trays possibly for those reasons. We do have one tray from 1968 and 1970, (none for 1969 or 1971) and then at least one for every year from 1972-1998. We can not find 1999, 2000, or 2001 but have found 2002-2012. My father passed away in 2015 so he had probably slowed down in those later years. I have picked up where he left off so we offer a few from 2020, and more from 2021, 2022, and so on. There are some flowers/years not previously available in cloche form but are now available in jewelry form! And every one in a great while I do stumble upon a tray I thought I had checked, so you never know!

The vintage flowers we have are mostly those which tolerated our mild winters here in Southern California or grew naturally. Shade cloth draped over much of our growing field so we were able to grow some species that didn't appreciate our intense summer heat. My father brought over some things from the East coast during our move, and later traveled back to New York to ship back dogwoods and mushrooms. We have hundreds of types of leaves, flowers, and mushrooms but some of the most requested (such as Peony and Chrysanthamum) we do not have. I am hoping to grow some varieties he did not. To find out if the flower you desire is available please contact us.
Are they really from those years?

They are! Integrity is at the core of our value system here on our farm. We value transparency and ethical practices whether it pertain to the year of the flowers or how we raise our livestock. We have been asked numerous times to change the year on the label to a different one and we will not acquiesce. If a tray is unlabled it is marked with an educated guess (based on the type of tray, others of the same species from labeled trays) on the decade, eg. 1990's. Below are some pictures of various trays so that you can see how they are marked.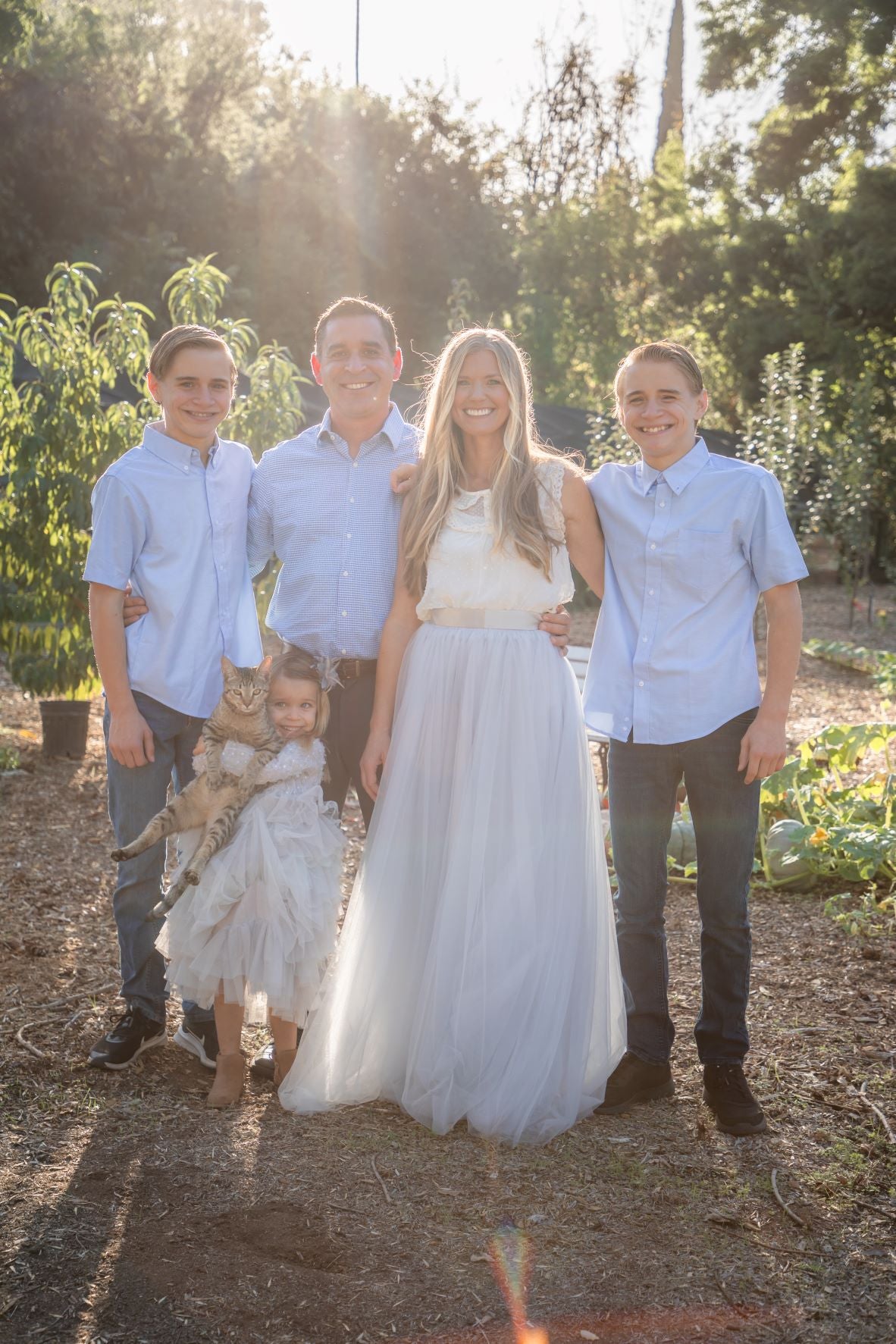 More about us
We are the Patton Family. I am Heather Patton, formerly Heather Rolfe. I was, in fact, named after the flower!
We purchased my childhood home from my father just before he passed away. He moved us out here in the early 80's from Long Island, NY, where he started his business. His greatest love was growing flowers and he wanted to be able to do that year-round. He ran his entire business here and left behind all his machinery, tools, and of course his extensive dried flower collection.
We have simplified his flower production and added livestock. For the most part, though, his lasting impression can still be felt all over the property. From his beautiful rose garden, to buried treasures (paperweights with flaws) he left and forgot about, we still feel his presence all around us here.